Payroll Processing & More
Stay focused on the road ahead and avert unnecessary detours with our payroll processing services. Save time and save money with Partner Solutions. We ensure accuracy, timeliness and compliance. Outsource application management and payroll processing services without sacrificing the control, flexibility and accessibility associated with in-house payroll.
Our services stay tuned-up with the industry's leading payroll and tax engine (Saas-based payroll and tax management system) so you can do more with less and remain competitive. Your managers and employees will appreciate the efficiency.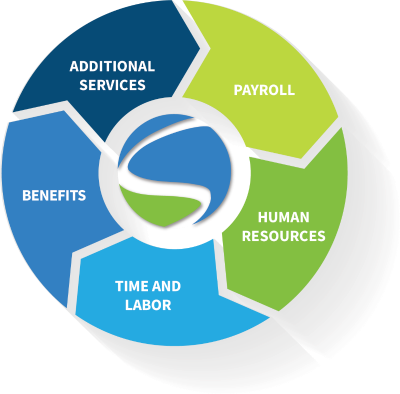 Tax Services
Leave the heavy lifting to us. Keeping up with ever-changing federal, state and local payroll taxes can be daunting – with our integrated Tax Management engine, rest assured your business will remain in compliance.
Our tax professionals research and maintain federal, state and local tax rates, tax brackets and statutory limits so you can stay the course with growing your business. We've got you covered with accurate and timely processing of all your Federal, State and Local tax requirements.
Human Resources
Let us be your guide when it comes to Human Capital Management (HCM). Not all businesses have the need or means to staff a full Human Resources department including legal compliance and data collection – and that's where we can provide just the direction you need.
Our single-source HCM solution provides payroll, tax management, applicant tracking, onboarding, HR administration, leave management, benefits, online benefits and more. With a platform designed for mobile use, managers and employees can get fast and easy access to their information.
Agency Checks
Ensure a full-point inspection with our agency check services. We offer garnishment services in all 50 states and court-ordered deductions are expertly managed so the journey with your employees is trouble free.
Time Off Accruals
Get where you want to go with our completely integrated and flexible time tracking module. Employees can request time off with a few clicks from their mobile device and managers can approve requests from email notifications. Time-off requests can be viewed at a glance and user-friendly options remove the administrative road block of manually tracking time off.